African

Childrens

Haven has a team of volunteer advisors with extensive experience in the three countries where we work. Each of these dedicated individuals helps to identify worthy projects and provides assistance and oversight of the programs in which we invest. Each is a key link between our investors and the children.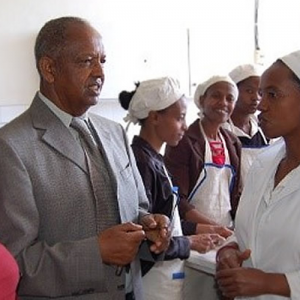 Amare Getahun
Amare Getahun is one of Ethiopia's leading international experts on agriculture, forestry and environment. Born into poverty, Getahun rose to become Director of Research and Dean of Agriculture at Ethiopia's National University. During a long and productive career, he distinguished himself as a leading proponent of science-based agroforestry to lift the rural poor out of poverty. Getahun is perhaps best known for his leadership of the research team that developed a highly efficient and affordable wood-burning cook stove. The stoves reduce pressure on natural forest by increasing the efficiency of conventional cooking methods and greatly reduce smoke, a major health hazard to women and girls. Getahun maintains an active schedule working with Ethiopia's poor. He currently serves as CEO of Dejen Agro Business Plc, a leading provider of agricultural development services to Ethiopia's rural poor and oversees our work at the Mercy Center in Addis Ababa.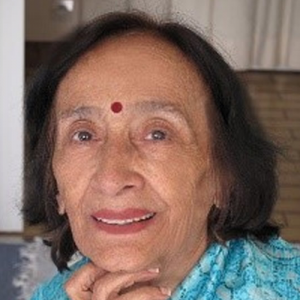 Usha Shah
Usha Shah, a teacher and social worker, is a member of the Hindu Council of Kenya, a voluntary organization that provides a range of social services to people in need. Working through the Karuna Charitable Trust in Nairobi, she organizes school lunches for 500 children in the city's slum areas and runs a mobile library for local children. She is also the organizer of workshops that empower women and youth to receive vocational training. In 1994 she was honored by Queen Elizabeth as a Member of the British Empire (MBE) in recognition of her community service. Her work with African Childrens Haven includes food services to  Overseers Educational Centre and the Judah Education Center.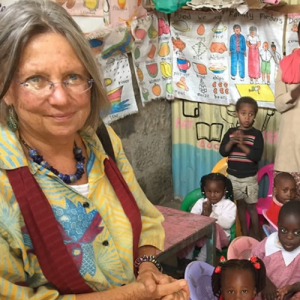 Ines Sudra
Ines Sudra is co-founder and Vice Chair of the Watu Kwa Watu Charitable Trust (People to People), an organization that supports the education of Kenya poorest children. An experienced teaching professional, she holds a diploma from Teachers College in Liestal, Switzerland and a Masters Degree in Education from Lesley College in the United States. She has worked as an educator in Switzerland, USA, Mexico and Kenya specializing in counseling and therapy. She recently retired from the German school in Nairobi and now works with African Childrens Haven supervising activities at Starkid School and Rescue Centre, the Judah Education Centre and the Overseers Education Centre.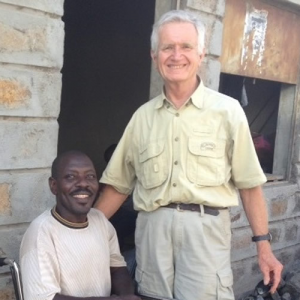 Tomasz Sudra
Tomasz Sudra is co-founder and chair of Watu Kwa Watu Charitable Trust. An urban development and planning expert, Sudra currently serves as a consultant to the United Nations Human Settlements Programme. Based in Nairobi, Kenya, he holds a Ph.D. in Urban Studies and Planning from the Massachusetts Institute of Technology and a M.Sc. in Engineering and Architecture from the Technical University of Warsaw, Poland. Dr. Sudra has over 40 years of experience working in local government and development training and institution building. An urban planning expert, he has taught at universities in Europe, the United States and Mexico. His work with African Childrens Haven, in conjunction with his wife, includes activities at Starkid School and Rescue Centre, the Judah Education Centre and the Overseers Education Centre.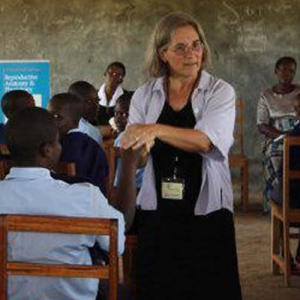 Katherine Tate-Bradish
Katherine Tate-Bradish serves as an Associate Expert for Sex Education and HIV Prevention, serving both African Childrens Haven projects and a wide variety or community-based organizations. An American, Tate-Bradish has many years of experience as an educator and advocate for rural women and children. In 2004, she founded the ABCs of Sex Education project which has trained tens of thousands of Kenyans in safe sex practices. The project maintains a paid team of sex educators of who work year-round with schools and community groups across rural Kenya.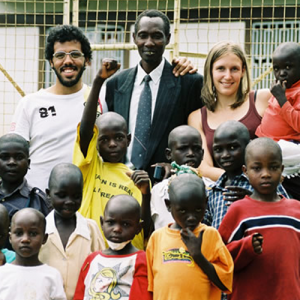 Isabelle Vandeplas and Georges-Edouard Lelièvre-Douyon
Isabelle Vandeplas and Georges-Edouard Lelièvre-Douyon are board members of Happy Home Orphanage. In 2006, they and a group of local friends founded Happy Home Orphanage in a Kenya's Stellah Village. Shown here with the first residents, they currently live in Montreal, Canada with their three young children and continue to oversee and raise funds for the organization. A PhD in tropical agriculture, Isabelle designs and manages international cooperation projects in agriculture, food security and climate change resilience. Edouard heads-up a team responsible for the management of the Montreal's major infrastructure