| | |
| --- | --- |
| African Childrens Haven's board includes experts in the fields of education, medicine, agriculture, law and international development. Each of our members are volunteers and each is an important financial contributor to the organization. | |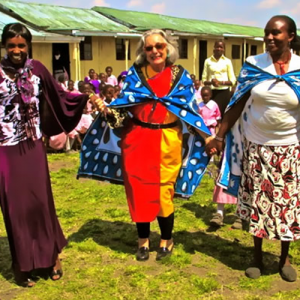 Linda Ercole-Musso, Chair
Linda Ercole-Musso, African Childrens Haven's co-founder, is a teacher and artist with many years of experience working in early childhood education in the United States and overseas. She holds a Master's degree from the University of Ibadan, Nigeria and currently mentors at-risk children and adults in art programs on Galveston Island, Texas. Her art has been exhibited in museums and galleries worldwide.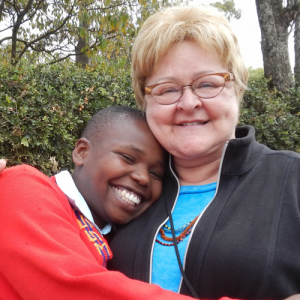 Virginia Boylan, Counsel
Attorney Virginia Boylan, recently retired, spent more than 30 years representing American Indian Tribes in the areas of gaming, tribal recognition and energy law. Before going into private practice, she served as Deputy Staff Director and Senior Counsel to the United States Senate Committee on Indian Affairs. In addition to her activities with African Children's Haven, she is a member of the Executive Committee of the National Organization on Fetal Alcohol Syndrome (NOFAS)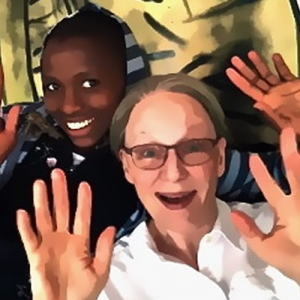 Lucinda Duddy, Secretary
Lucinda Duddy is an independent consultant specializing in fund raising and establishing  protocols for monitoring and evaluation of African orphanages and schools. She is a graduate of the Master's Program in International Affairs at The New School in New York City. Prior to her development work she was a banker in New York City. She also served as a job coach and workshop leader at the Coalition for the Homeless and served as a fundraising and education consultant for orphanages in Uganda and Tanzania.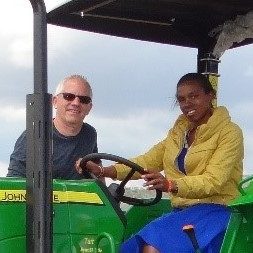 John Z. Eanes
John Z. Eanes is a master mechanic and the owner of Galveston Automotive Professionals located in Galveston, Texas. John is well-known in his community for his charitable work, serves as an active member of the local Kiwanis club and was featured in the organization's international magazine for his work with African Childrens Haven. In that role, John served as an on-the-ground technical advisor to a project that mechanized the farming operations of a Kenyan safehouse that protects girls from genital mutilation. The project is now fully operational and plays an important role in helping the organization to achieve financial self-sufficiency.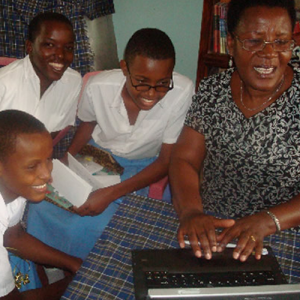 Aichi Kitalyi
Aichi Kitalyi, the project leader for the Carole Cole Scholarship Programme in Tanzania, is an agricultural scientist and development specialist with 40 years of experience working in rural Africa. She was employed by the government of Tanzania as an extension expert and livestock researcher for more than 20 years, one of just a handful of women to rise to that level. Her dream: to help girls like herself get an education and work in science or one the professions. In 1995 she was awarded the prestigious FAO Andre Mayer fellowship. She is currently an independent consultant working the area of agricultural and livestock development.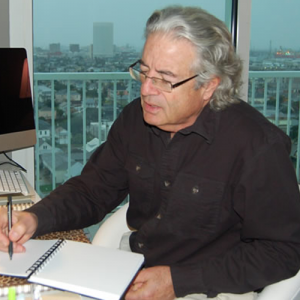 Robert L. K. Lynch, Treasurer
Robert L.K. Lynch is a well-known community and business leader in Galveston, Texas and has served on numerous boards and commissions, including the city's Park Board, the Galveston Historical Foundation and the Galveston Housing Authority.  He was elected three times to the Galveston City Council.  He is a past President of the Galveston Grand Opera, serves as an advisory member of board of the Frost Bank (Galveston) and is President of the Harris and Eliza Kempner Fund.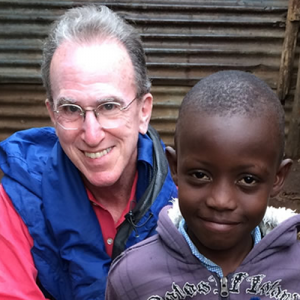 Ed Sulzberger, Executive Director
Ed Sulzberger, a co-founder of African Childrens Haven, is a fund raising and media consultant specializing in developing country agriculture and development issues. A former Peace Corp Volunteer (Colombia 1972-74), Ed has worked extensively with international research and development organizations and has written widely on the subjects of biodiversity, climate change, land degradation and food production.




FORMER BOARD MEMBERS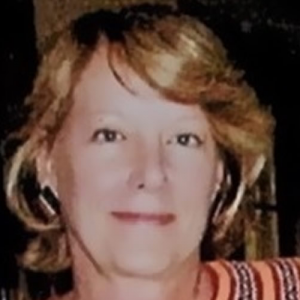 Michele Avery
Michele Avery is a surgical trauma and neo-natal nurse with a long-time interest in developing country child health issues. She holds a BSN from the University of Texas and is certified as a forensic investigator. Prior to a distinguished career working with patients at the University of Texas Medical Branch and Austin's Brackenridge Hospital, Michele served as a graphic illustrator for Boeing working on the development of airmobile units for the Air Force. She currently serves as a member of the board of directors of the Georgetown Art Center in Austin, Texas.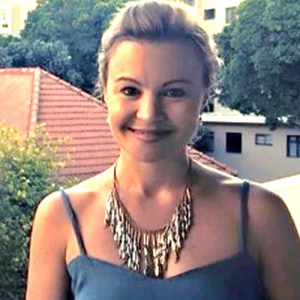 Skye Dobson
Skye Dobson, currently serves as the Deputy Manager of Slum Dwellers International (SDI) Secretariat in South Africa. Her work involves supporting a global network of slum dweller federations in 33 countries. She previously served as Director of ACTogether, a slum federation in Uganda. Skye holds a Bachelors degree in African Studies and a Masters in International Affairs from the New School University in New York City. Skye continues to work with ACH in the area of special education. She is also the founder of the Wembly Fund, an organization that raised funding for a variety of child development projects.