| | |
| --- | --- |
| All of the projects that we support were founded and are managed by local people who know through personal experience the difficulties faced by children born into poverty. Many are teachers and all are professionals who have dedicated themselves to bettering the lives of vulnerable children. | |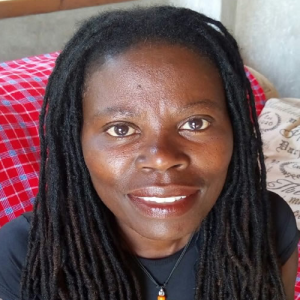 Rose Ayuma
Rose Ayuma, founder and director of Vumilia Children's Home in Western Kenya, has a master's degree in counseling psychology from Durham University in the United Kingdom. An expert in trauma counseling and child therapy, she founded Vumilia in 2006 to rescue girls from early marriage, prostitution and child labor. The daughter of poor parents, Rose grew up with a first-hand knowledge of what it means to be hungry, but with an understanding of the value of education. Vumilia currently serves 30 girls and has 10 graduates who have qualified for university education.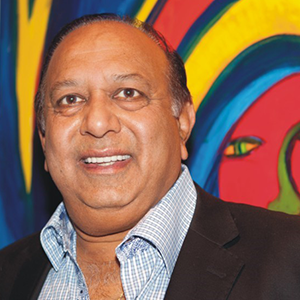 Dinesh Doshi
Dinesh Doshi, founder of the Draw Your Dreams Project, spent the first 12 years of his life in Sudan before returning to his family's home in India. Trained as an architect and a designer, he left for the United States in 1974 and established himself as a successful expressionist painter with a wide following in the United States and abroad. He currently lives in New York where he continues to pursue his passion for painting and for helping kids express themselves through art.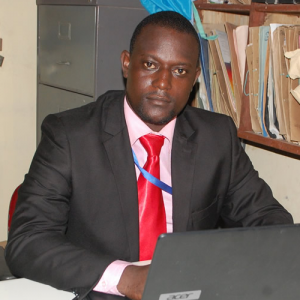 Jonathan Khatano
Jonathan Khatano, Director of the Fanaka Memorial Secondary School in Dar es Salaam, Tanzania is an experienced teacher and educational administrator. He served as a classroom teacher, academic master and deputy head of the Nanyamba Government Secondary School in Southern Tanzania before succeeding his late mother, the legendary educator and parliamentarian, Rhoda Khatano at Fanaka in 2012.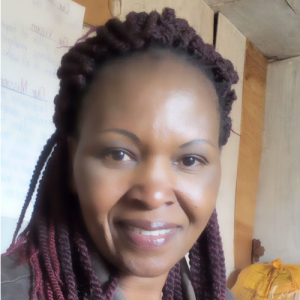 Rosalyn Kimatu
Rosalyn Kimatu, founder and director of the Starkid School and Rescue Center in Nairobi, Kenya gave up a comfortable life and a well-paying job at an elite primary school to establish a facility that would serve hundreds of poor children in Githogoro slum in Nairobi, Kenya. "I grew up yearning to be a teacher and help children from poor families," she says. Starkid School was established in 2005 with three children. Today, the school provides education for more than 230 kids, include many needy children who live at the Starkid rescue facility full time.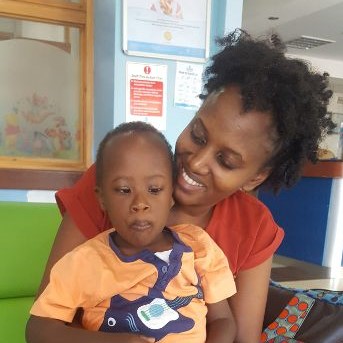 Eliainasoe Kitaly
Eliainasoe (Elly) Kitaly, founder and president of the Chadron's Hope Foundation in Dar es Salaam, Tanzania was inspired by her own journey as a mother with a child with Downs Syndrome and autism to build a more accepting society for children with developmental disabilities. "My son Chadron was born with features of Downs syndrome and the hospital had no information or support services for parents to help a child with disabilities. Since starting Chadron's Hope Foundation she and a dedicated group of volunteers have worked with families to share their journey and educate and promote social acceptance. Elly is a mother of two, a wife, an engineer in telecommunication and computers and an advocate for those in need.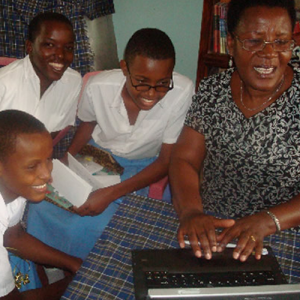 Aichi Kitalyi
Aichi Kitalyi, the leader of the Carole Cole Scholarship Programme in Tanzania, is an agricultural scientists and development specialist with 40 years of experience working in rural Africa. She was employed by the government of Tanzania as an extension expert and livestock researcher from the mid-1970s to the mid-1990s. In 1995 she was awarded the prestigious FAO Andre Mayer fellowship.  Aichi is currently an independent consultant working in the area of agricultural and livestock development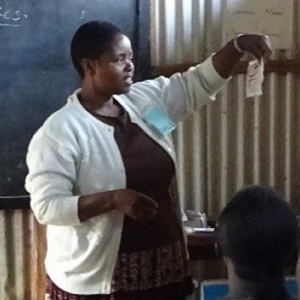 Phylis Magina
Phylis Magina, Managing Director of the ABCs of Sex Education project earned a bachelor's degree in education at Kenyatta University and a master's in Early Childhood and Special Education at Northeastern Illinois University in the USA. She returned to her native to Kenya to work as Deputy Head teacher at an elementary school in Nairobi from 2009 through 2013.  During that time she also attended an HIV prevention and sex education training courses run by her long-time colleague, Kathy Tate-Bradish. Phylis succeeded Kathy as Managing Director of the ABCs of Sex Education in January 2014.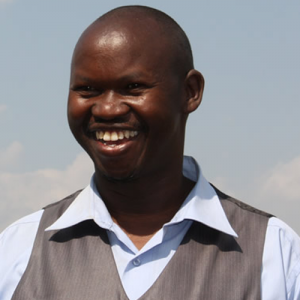 Patrick Ngigi
Patrick Ngigi has helped nearly 1,000 Kenyan girls seeking to escape female genital mutilation and childhood marriage. Side by side with his wife Josephine, Ngigi worked with few resources to establish a safehouse and to educate hundreds of local children. His work is carried out through an organization he founded in 1997 called Mission With A Vision. Typically, the girls live at the safe house for several months before leaving for boarding or trade school where they are safe from retribution. Education, Ngigi says, provides a pathway towards independence and provides the girls with the skills they will need to live independently. Whenever possible, Ngigi and his wife also works with community elders to seek reconciliation with the girls' families, a delicate task that often requires months of negotiation and counseling. Josephine holds a degree in education from Nairobi University and is a candidate for a Masters in Administration from Mount Kenya University. Patrick is a graduate of Kenya University where he earned degree in Education. He is currently seeking a Masters in Counseling and Psychology from Egerton University.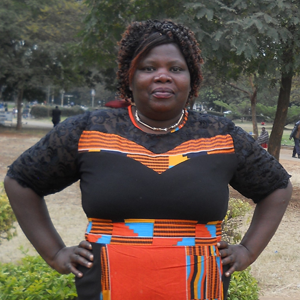 Elizabeth Nyaga
Elizabeth Nyaga is the Director of the Judah Education Centre in the Pangani District of Nairobi, Kenya. She holds a diploma from the Kenya Polytechnic University and is a former employee of the Aga Khan University Hospital. Having grown up in poverty, Ms. Nyaga knows well the plight of her students. She founded the Judah Centre in 2015 based on her experience teaching children in Nairobi's Mathare slum district. The Centre's first class had just three students but has grown rapidly and now provides primary education to more than 54 deserving youngsters.