| | |
| --- | --- |
| African Childrens Haven focuses on projects that are community-based and are run by local people. As a general rule, we support grassroots initiatives that are unlikely to receive support frsom large international donors. Our ten projects provide a variety of services all of which are geared to protecting vulnerable children, especially orphans and girls. | |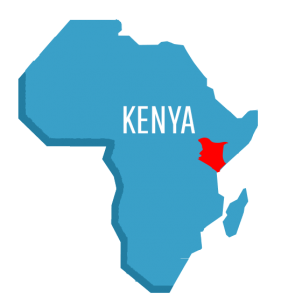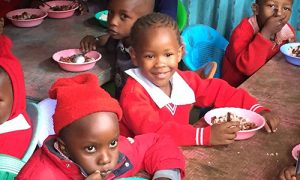 Judah Education Centre
Working from the back rooms of a local church, and with scant resources, the teachers at the Judah Education Centre provide quality education to 54 children from one of the poorest districts in Nairobi, Kenya. Despite their poverty, the students, including two special needs children, work hard and come to class prepared for the day's work. Their dedicated teachers, who hail from similar backgrounds, earn less than $50 per month. African Childrens Haven supports the Centre by paying teacher salaries and by providing books and supplies, as well as food for the school's all-important feeding program. In the future we hope to do even more.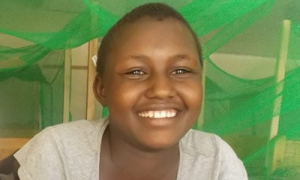 Mission With A Vision
Our partners at Mission With A Vision in rural Kenya do a great job protecting girls who have run away from home to escape genital cutting and childhood marriage. Over the past 20 years, the Mission has helped more than 1,000 Kenyan teens and pre-teens. Working with few resources, but with an unreserved commitment to the well-being of children, the Mission's staff works tirelessly — frequently at great personal risk — to safeguard and educate local youngsters through high school and beyond. Wherever possible, efforts are also made to work with community elders to help the girls reconcile with their families, a delicate task that frequently requires months of negotiation and counseling.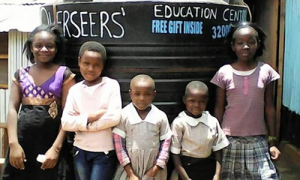 Overseers Education Centre
Since 2005, Overseers has provided primary education to the children of Kangemi, one of East Africa's most notorious slums. Overseer's hard-working teachers and staff overcome adversity with an unparalleled commitment to their 215 students. African Childrens Haven provides students and staff with breakfast and lunch. For many, it's the best meal of the day. The project is part of a collaborative effort with our colleagues at Watu Kwa Watu and the Hindu Women's Association of Nairobi.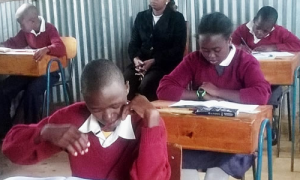 Starkid School and Rescue Centre
They're not fancy, but the new high school classrooms built by our partners at the Starkid School and Rescue Centre in Nairobi, Kenya paved the way for some two dozen kids to continue their education. The classrooms are used by secondary students from the nearby Githogoro slum. Starkid provides quality education for more than 230 neighborhood children and full-time shelter for nearly 100 orphans and abused youngsters. The school charges tuition for those who are able to pay, but many of its students attend free of charge.

The school's motto: The Sky's the Limit.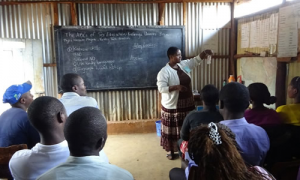 The ABCs of Sex Education
The ABCs of Sex Education is one of a very few organizations that train local sex education teachers to help combat the impact of HIV and AIDS in East Africa. The project, which has worked in Kenya since 2008 – has reached an estimated 80,000 individuals – works in hard-to reach rural areas to bring life-saving information to students, community groups and even grandmother's associations.

Website | National Public Radio Podcast | Facebook | Twitter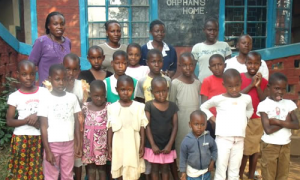 Vumilia Children's Home
The Swahili word Vumilia (pronounced: vumi–lee-a) means to persist or persevere. In 2004, that's what a small group of women in Western Kenya, all HIV-positive single mothers and widows, decided to do. Today, Vumilia is home to some 30 girls, all AIDS orphans. It also furnishes the community with a palliative care outreach program, providing nutritional, emotional and medical assistance to hundreds of AIDS sufferers. Vumilia is also accredited by Kenya's Ministry of Health to offer health care services to the community including diagnosis and treatment for malaria and water-borne illnesses.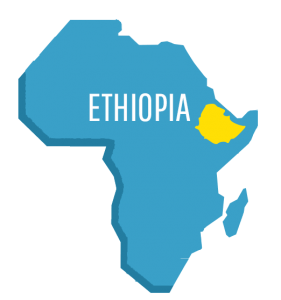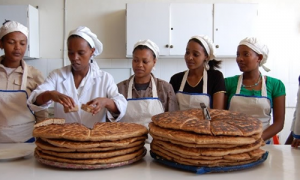 Mercy Center
When school lets out, many Ethiopian teenagers are left unsupervised and are easy prey for the sex and drug trades. At the Mercy Center in the Ethiopian capital, Addis Ababa, some two dozen teens – many of whom are orphans or come from single parent homes – attend after-school programs that provide tutoring, recreation, and life skill training. The project, financed by African Childrens Haven, helps students such as Mekedes Feyisa who recently completed high school and is now studying civil engineering. For kids who don't go on to college or university, the Center provides counseling and job training. They also receive information on reproductive health and HIV/AIDS, information that helps keep them safe.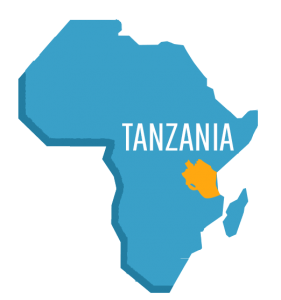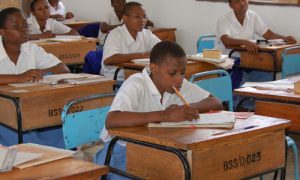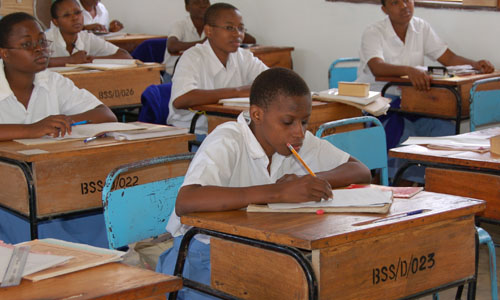 Carole Cole Scholarship Programme
We call them the Cookie scholars, ten orphan girls who attended school in Tanzania as part of a scholarship program that honors the memory of our dear friend Carole "Cookie" Cole. Established in 2010, all ten girls completed high school and nine have gone on to college or university where they are preparing for jobs as teachers, accountants, nurses, and doctors.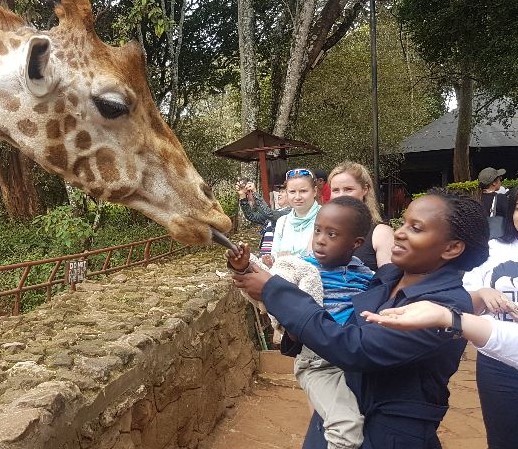 Chadron's Hope Foundation
The Chadron's Hope Foundation, established in 2018, works to improve the lives of people living with Down's Syndrome and other developmental disabilities. The Foundation's work includes family counseling and support services as well as public education to reduce the stigma associated with physical and mental disabilities. Current plans call for the establishment of a much-needed facility that provides medical consultation, physiotherapy as well as occupational therapy and speech therapy. The Foundation's mission is to assist people with developmental disabilities to lead happier and more independent lives.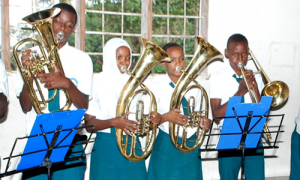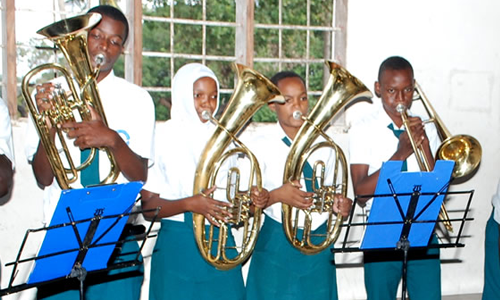 Fanaka Secondary Memorial School
Music is an important part of the curriculum at the Fanaka School in Tanzania where boys and girls are encouraged to learn to play an instrument as they pursue their education. The school which was founded by the late Rhoda Kahatano, a legendary educator and politician, provides secondary education to 250 students with few options beyond primary school. The band, which has some 20 members, regularly performs at the school's Parents' Day Festival, an event that honors Fanaka's top students and teachers. African Childrens Haven supports the event by providing salary bonuses for the school's hard-working and talented teachers.



SPECIAL PROJECTS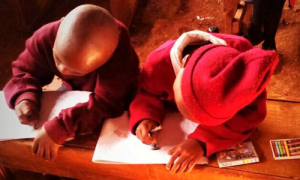 Draw Your Dreams
Educators know that teaching art in primary school helps children develop motor skills, promotes language development and strengthens decision making. Many African schools, especially those in poor districts, are hard pressed to include art in their curriculum. That's beginning to change, however, for kids participating in the "Draw Your Dreams" project. Inspired and funded by artist Dinesh Doshi, the project has provided art supplies to thousands of children in some of Africa's poorest regions. The children are encouraged to literally draw their dreams and envision a day in the future when they'll become teachers, police officers, airline pilots and lawyers. The project, coordinated by African Childrens Haven in collaboration with the Watu Kwa Watu Charitable Trust, currently benefits two dozen schools and social service organizations across Kenya and Tanzania.