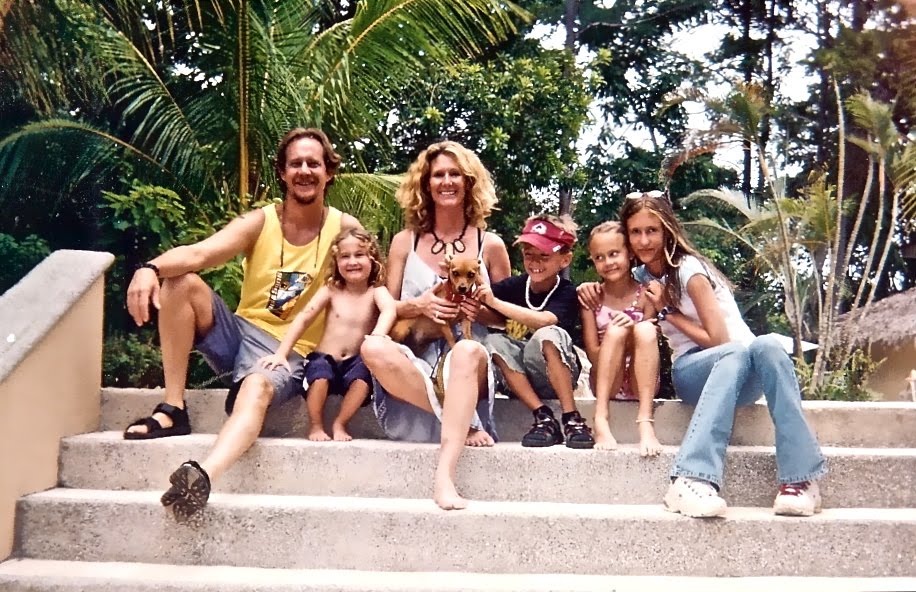 ---
Journaling Group Supports Orphan Science Scholars For A Second Year
Galveston, Texas, September 22, 2010
For a second year, a women's journaling group, the Flamingos, is supporting orphan girls in Tanzania with a talent for science and math.
Thanks to the Flamingos, a second group of girls will receive a Twirligirli gown in recognition of being selected for a secondary school science scholarship. "The idea is to make sure that the girls know that someone cares about them," says Twirligirli founder Cathy Stovall. The gowns were donated in memory of Andrea Hufstedler Walker, the late daughter of Flamingo Bev Frannea.
"Andy was an open-hearted person," her mother says. "Her warmth and humor were constantly shared with a big hug and a bigger smile. She was dedicated to her four children, her husband and her extended family. And, that "family "included everyone she came in contact with including her neighbors, any child she encountered, and her many health care providers. Her love was inclusive, and helping others was her spiritual path. Her light will be missed by many."
Andy was born in the U.S. in 1965 but was a long-time resident of Costa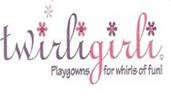 Rica. She was described by those who knew her as an "American by birth, Costa Rican by heart." She is shown here with her family (photo left). On the right: last year's science scholars with
their Twirligirli gowns.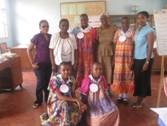 Twirligirli sponsors included Flamingos Bev Frannea, Maggie Fuller, Susan Lynch, Cherie Ray, Marilyn Schultz and Linda Ercole-Musso.