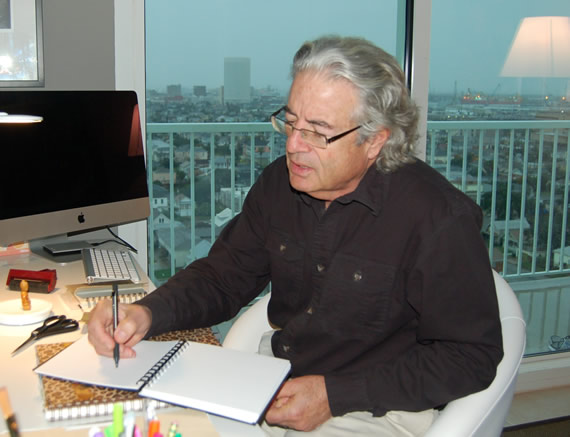 ---
Robert Lynch Joins African Childrens Haven Board
Galveston, Texas, January 10, 2015
Robert L. K. Lynch was recently elected to the board of African Childrens Haven, a Galveston non-profit that supports at-risk children in Eastern and Southern Africa.
"African Childrens Haven is a great organization that helps vulnerable kids lead healthier, more productive lives,' said Lynch. "I've followed their work for some years now and have witnessed the effectiveness of their programs that help AIDS orphans and children living in poverty."
"Robert and his family have been long-time supporters of our work and we welcome his willingness to play a more hands-on role," added Linda Ercole-Musso, the organization's founder and board chair.
"African Childrens Haven helps hundreds of poor children, especially those who have lost their parents to AIDS," Ercole-Musso said. The organization also provides safe haven for girls seeking to escape childhood marriage, genital cutting and the sex and drug trades.
Lynch is well-known as a community and business leader and has served on numerous Galveston boards and commissions, including the city's Park Board, the Galveston Historical Foundation and the Galveston Housing Authority. He was elected three times to the City Council.
An avid supporter of the arts, Lynch played a leading role in the restoration of the tall ship Elissa and the restoration of numerous buildings along the Strand. He is a past President of the Galveston Grand Opera and currently serves as an advisory member of board of the Frost Bank (Galveston) and as President of the Harris and Eliza Kempner Fund.
"We are truly excited about Robert joining us at African Childrens Haven," said Ed Sulzberger, the organization's Executive Director. Sulzberger noted that in addition to his duties as a board member, Lynch will also serve as the organization's Treasurer.
"We are in a period of growth," said Sulzberger, "and we look forward to Robert sharing with us his experience and expertise in the non-profit world."
African Childrens Haven was founded in Galveston in 2006 and receives support from a variety of local citizens and businesses. The organization provides educational scholarships for deserving students and sponsors projects that enhance education in urban slums.